Tony O. Elumelu, CON
Mr. Elumelu is Founder of the Tony Elumelu Foundation and Chairman of Heirs Holdings Limited, an African investment company with interests in financial services, power, oil and gas, agribusiness, real estate, hospitality, and healthcare.
He is also Chairman of UBA Group and Transcorp Plc — the largest conglomerate in Nigeria and the creator of the Tony Elumelu Foundation, dedicated to catalysing entrepreneurship across Africa.
Mr. Elumelu is the creator and leading proponent of the philosophy of "Africapitalism," which advocates for private sector engagement in Africa's development.
He sits on numerous boards, for organizations including the Global United Nations, World Bank, USAID, the global advisory board of the Sustainable Energy for All initiative (SE4ALL), the Aspen Institute, the National Competitiveness Council of Nigeria, and the Ministerial Committee to establish world-class hospitals across Nigeria at the invitation of the Federal Government.
Mr. Elumelu is on Twitter at @TonyOElumelu. For further information, please go to: http://tonyelumelu.com , https://www.facebook.com/ tonyelumelu and http://heirsholdings.com/tonyelumelu
Parminder Vir, OBE
Parminder Vir, OBE is the Chief Executive Officer of the Tony Elumelu Entrepreneurship Programme, a flagship entrepreneurship programme of The Tony Elumelu Foundation.
Prior to her appointment at the Foundation, she was CEO of PVL Media, a specialist consultancy, facilitating cross border business with emerging markets. A commercially focused board level executive with particular expertise in media, entrepreneurships and business development. An experienced film and television producer, and expert in private equity funding for film and media industries. In 2002, she was awarded an Order of the British Empire (OBE) by Queen Elizabeth II for her services to the Broadcasting and Film industry. Parminder Vir is on Twitter at @ParminderVir.
Ory Okolloh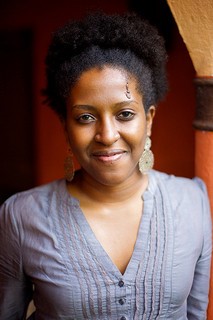 Ory Okolloh is currently a Director of Investments at Omidyar Network Africa, a philanthropic investment firm.   Prior to joining Omidyar Network, Ory was Google's policy manager for sub-Saharan Africa. She was responsible for managing government relations and driving the implementation of policies that increased Internet access and supported the growth of local online content. Previously, Ory was at the forefront of developing technology innovation as a founding member of Ushahidi. She served as the organization's executive director from inception until December 2010. Ory is also the co-founder of Mzalendo, a website that tracks the performance of Kenyan Members of Parliament. She is a trustee of the Millicom Foundation, and a member of the World Bank's Council of Eminent persons.
Ory earned a J.D. from Harvard Law School and graduated summa cum laude with a bachelor's degree in political science from the University of Pittsburgh. She was previously a Chayes Fellow at the World Bank's Department of Institutional Integrity. In 2014 she was named as one of the 100 most influential people in the world and in 2011 Ory was named a Young Global Leader by the World Economic Forum, and one of Africa's most Powerful Women by Forbes Magazine.
She lives in Johannesburg with her husband and 3 children.
Dr. Ayodeji Adewunmi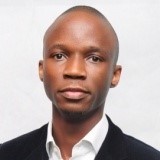 Ayodeji Adewunmi is the President & CEO of Jobberman, a company he cofounded in 2009 while in University, and is now the largest employment website in Sub-Saharan Africa in terms of revenue, audience and customers. He is a recipient of the Inaugural Malaria Awards 2006 – University Student of the Year category – for his pioneering work on malaria within the Federation of Medical Students worldwide and was named a TEDGlobal 2007 Fellow.
In 2009, Ayodeji was invited to join the New Leaders Program class of 2009 of Tallberg Foundation and named a Crans Montana New Leaders Fellow in 2010. He has addressed audiences from the University of Ghana to the Massachusetts Institute of Technology (MIT). Prior to his involvement with the Internet, Ayodeji was the Chief Partnerships Officer of the International Young Professionals Foundation based in Brisbane, Australia.
In December 2012, Ayodeji was on the Presidential Policy Dialogue of the 18th Nigerian Economic Summit. He is a member of the Governance Consultative Group of the World Bank in Nigeria. Ayodeji holds Bachelor's degree in Medicine & Surgery from the Obafemi Awolowo University, Nigeria.
Professor Ndubuisi Ekekwe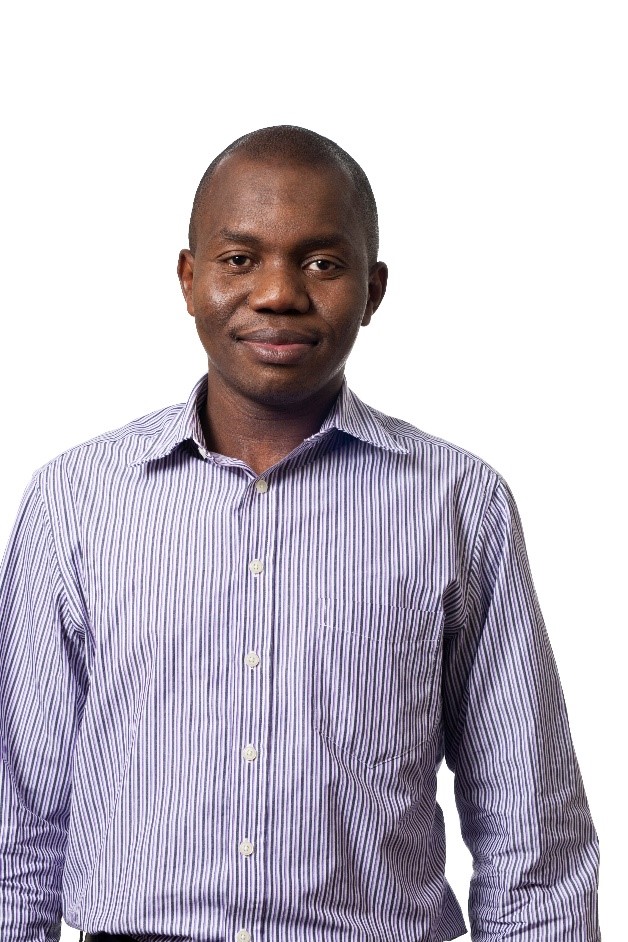 Prof Ndubuisi Ekekwe is the Chairman of FASMICRO Group with interests in microelectronics, data analytics and advisory services. He earned a PhD in engineering from the Johns Hopkins University and patented a medical robot controller. In Analog Devices, he created the first wafer level chip scale package for inertial sensors and worked on a generation accelerometer for the iPhone.
A contributor to Harvard Business Review, he joined the faculty of Carnegie Mellon University and later moved to establish JPL Financial with Chinese partners to syndicate capital for public projects in Africa. A TED Fellow, IGI Global "Book of the Year" recipient, World Economic Forum YGL and IBM Global Entrepreneur, Prof Ekekwe served in the United States National Science Foundation Engineering Research Center Committee for four years.
Dr. Vera Songwe
Vera Songwe is the International Finance Corporation's Director for Western and Central Africa, based in Dakar, Senegal. Vera, a Cameroonian national, is currently the Country Director, Senegal, Cape Verde, Gambia, Guinea Bissau, and Mauritania for IBRD. Prior to that, she was a Lead Economist at the World Bank and the Advisor to the Managing Director, who oversaw World Bank Operations in the Africa, Europe and Central Asia and South Asia regions, in addition to Human Resources. She has also held other leadership capacities in the organization since joining as a young professional in 1998.
Prior to joining the Bank, Vera was a Visiting Scholar at the University of Southern California and at the Federal Reserve Bank of Minneapolis, USA. She has published several articles on governance, fiscal policy, agriculture and commodity price volatility and trade.
Vera holds a PhD. in Mathematical Economics from the Center for Operations Research & Econometrics from the Catholic University of Louvain-la-Neuve in Belgium. She holds a BA in Economics and a BA in Political Science from the University of Michigan, Ann Arbor.
Opunimi Akinkugbe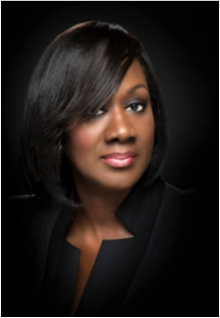 Nimi Akinkugbe is the founder and Chief Executive Officer of Bestman Games Ltd, a leading games company and the African distributor of customised editions of Hasbro's Monopoly game. The City of Lagos Edition of Monopoly, the first African city edition of Monopoly, was launched in December 2012.
She has 23 years of banking experience; at Stanbic IBTC Bank Plc where she rose to the position of General Manager and Head, Private Banking and Director of Stanbic IBTC Asset Management Limited, and subsequently at Barclays Bank Plc where she was Regional Director (West Africa) for the Wealth & Investment Management Division and Chief Country Officer for Nigeria.
Nimi seeks to promote financial literacy as a tool for economic empowerment and is a regular contributor to a host of publications including Business Day, The Punch Newspapers and Forbes Africa.
She holds a Bachelors Degree from The London School of Economics (LSE), an MBA from IESE, and an ARCM Diploma (Pianoforte) from The Royal College of Music, London.
Monica Musonda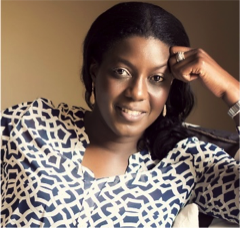 Corporate lawyer turned entrepreneur, Monica Musonda is CEO & Founder of Java Foods, a Zambian based food processing company. She is a dual qualified English solicitor and Zambian advocate. She has held senior positions in private practice with Clifford Chance & Edward Nathan and working as in house corporate counsel at International Finance Corporation and for Dangote Group. Monica was the project lead responsible for the Dangote Group's $400m investment into Zambia to build the country's largest integrated cement plant, which was completed in 2015.
Monica currently serves as non-executive director on the Boards of Airtel Networks, Zambia Sugar Plc, African Life Assurance (subsidiary of Sanlam), Dangote Industries Zambia Limited and sits on the Microsoft4Afrika Advisory Council. She is the immediate past chairperson of Kwacha Pension Trust Fund, Zambia's largest single employer pension fund. She also sat on the board of Bank of Zambia (2011-2014). She is a 2013 Young Global Leader (World Economic Forum) and Archbishop Desmond Tutu Leadership Fellow. Forbes Magazine and Africa Investor named her as one of the leading Young Power Women in Business in Africa in 2013 and 2014 respectively. In her spare time, when she is not selling food, she speaks to the Zambian youth about entrepreneurship ("Just Start Campaign").
She holds a LL.B from the University of Zambia and an LL.M (with Merit) from the University of London.
Sam Nwanze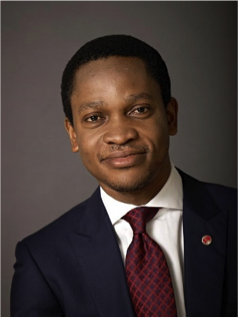 Sam Nwanze is the Chief Investment Officer at Heirs Holdings, responsible for the administration and management of the Group's overall financial activities and investment programs. Prior to joining Heirs Holdings, Mr. Nwanze served as Group Treasurer with Bank PHB Plc, Lagos, Nigeria. He also previously served as the head of Financial Performance Management and Budgets in UBA Plc.
Mr. Nwanze also worked on a number of projects and start-ups including Nigeria's first credit bureau, an insurance company, group shared services model, and the acquisition and set-up of various banks in Africa, as well as other projects in the US, UK and India.
Mr. Nwanze's other key distinctions include the prestigious annual award, bestowed by the Association of Corporate Treasurers (ACT) of the United Kingdom. He holds a MSc. Degree in Finance and Management from Cranfield School of Management, United Kingdom.
Amadou Hott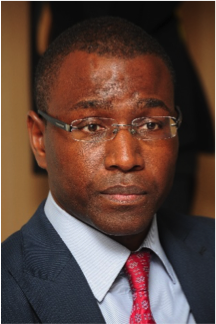 Amadou Hott, founded FONSIS SA (the sovereign wealth fund of Senegal) in September 2013 and is currently the Chief Executive Officer. He served as Chairman of AIBD SA, Senegal's new international airport project and Special Adviser for Investment and Financing to HE President Macky Sall. He has over 15 years of investment banking and Investment advisory experience from Société Genérale New York and London, BNP Paribas London, ABN AMRO London, Millennium Finance Corp. Dubai, UBA Capital Lagos, and Dangote Capital Lagos, with the last ten years focused on African transactions.
Amadou holds undergraduate degrees in applied mathematics and economy, MSc in Finance, Sorbonne University in Paris and exchange student in the New York University's MSc in Financial Mathematics program. Twice a volunteer of the TOKTEN program teaching finance and mathematics at University Gaston Berger of Saint Louis in Senegal. He was also nominated Young Global Leader by the World Economic Forum in 2012.
Mariéme Jamme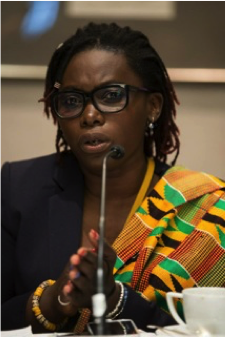 Mariéme Jamme is a Senegalese born-British businesswoman, who ran a technology consultancy business in London, her company Spotone Global Solutions helps International tech companies selling enterprise software solutions, to set a foothold in Africa, Middle East and Asia. Mariéme is best known for her role in promoting technology, good governance, transparency and a better education standard in Europe and in Africa.
She was named one of Forbe's '20 youngest power women in Africa 2012′, nominated by the guardian African community network as one of the African women to watch in 2013, named as one of the Most influential Africans of 2014 by the Africa Business Magazine and recently nominated as a Young Global Leader by the World Economic Forum in Davos. Mariéme has founded many ventures aiming to support the development of Africans such as the "Cheetah Accelerator" (A mentoring and Business Accelerator) and founded of Africa Gathering, a platform bringing entrepreneurs and others together to share ideas for positive change in Africa.
Angelle Kwemo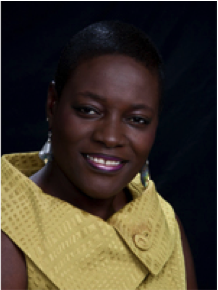 Ms Kwemo is President & CEO of AstrategiKGroup, a firm that provides government relations, international trade advisory and strategic advice to multi-dimensional entities, allowing them to compete globally and build inroads into the United States, Africa and other emerging markets. A native of Cameroon, she worked 7 years in the US Congress as Legislative Counsel for a number of Congressmen.
Ms Kwemo was President and Founder of the Congressional African Staff Association (CASA) aiming at educating Members, Senators and staffers on the positive progress of Africa. She has received a number of recognitions for her exemplary work in promoting Africa's economic growth, including a Citation from Maryland's Governor Martin O'Malley, the District of Columbia Public Service Award, the "50 Most Powerful Women in Business Leadership Award" by the Minority Business Magazine and was named as one of the "World Most Influential African in the Diaspora" by a Paris based Africa 24 Magazine. She regularly publishes articles and featured in the news, including Voice of America TV (VOA) France 24 TV, Africa 24 TV, China Daily, Forbes Afrique, Le Point Afrique and Africa Report.
She is Founder and Chair of Believe in Africa, and sits on various boards of organizations dealing with African economic empowerment. Ms Kwemo holds a LLM degree in Economics Activity Law from the University of Rouen in France and an LLM degree in International Business Transactions and Human Rights Law from American University in Washington DC.
Martin Eigbike
Martin Eigbike is an Associate Partner with Dalberg Global Development Advisors based in Abuja, Nigeria. He has worked extensively in Nigeria's public sector, advising public institutions and government-owned commercial entities on strategy, transformation and reform, and institutional effectiveness. His work spans the health, agribusiness, nutrition, security/public safety, and economic policy sectors. He has also provided advice on strategy and execution to corporations.
Prior to Dalberg, Martin worked for Accenture for nearly a decade, holding multiple roles, most notably as the Management Consulting Lead for the Health and Public service group in Nigeria, and as the Client Portfolio Manager for Accenture Development Partnerships (ADP) with responsibility for Nigeria and the West Africa region.
Martin has a B.Sc degree in Geography and Regional Planning from the University of Benin in Nigeria and a Master's degree in Information Technology from the University of Lagos, Nigeria. He is a qualified project manager on the PRINCE2 methodology and served on the Planning Committee of the annual Nigeria Economic Summit between 2011 and 2014.